If you are looking for fun on your next trip – let your hair down on the Catalina Noosa. It is a great fun option if connecting with friends, your partner or extended family. It is also ideal for extraordinary events. You can book tickets to the pre-planned public entertainment programs or you can book the vessel for weddings, corporate events, and celebrations.
The Catalina Noosa offers great food with an emphasis on local ingredients. Combined with great music that supports local talent – what a wonderful way to experience being out on the Noosa River!
Catalina Noosa Events 2022
Here is a quick overview of the pre-programmed events. Please note that packages are subject to change and bookings are essential.
Every Friday night 5.30-8.30pm
The Friday night social is all about grooving to classic soul, funk, hip-hop and R&B. Grab a cocktail and say hello to the weekend!
Every Saturday 11.30-2.00pm
The Saturday Lunch on the Water gives you disco, soul and downtempo lounge music while cruising on the water. Enjoy great food and beverage on this 2-hour cruise.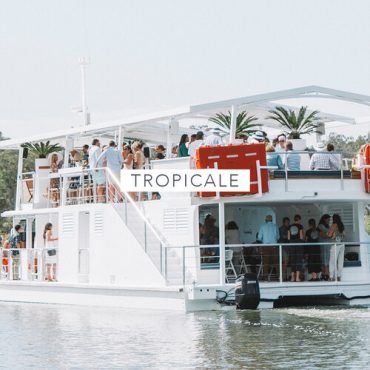 Every Saturday 3.30 – 7.00pm
If you want more Saturday Catalina experience, enquire about booking the back-to-back Saturday experiences. Tropicale features house, disco, and deep house remixes into the evening. Complemented by the ever-changing menu featuring local fresh products.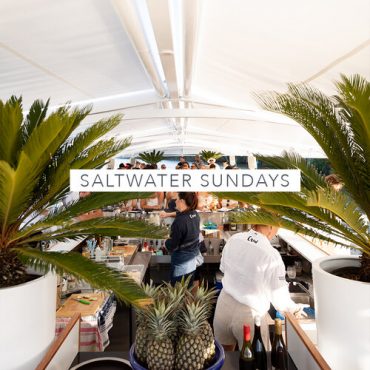 Every Sunday 2.30-6.00pm
Kick back and enjoy a cruisy every Sunday with the Saltwater Sunday Beach Club. Featuring lounge, classic house, and sunset grooves.
Luxury Noosa Experience
Catalina is riverside luxury offering a fun, open, and modern space from which you and your companions can enjoy 360 views of the Noosa River.
This luxury Noosa experience allows you to take in all the beautiful scenery that Noosa has to offer. Imagine sunsets reflecting off the tidal water and dancing under a bright starry night.
Stay only moments from this floating event space and all the action Noosa has to offer with Noosa luxury holidays.
View our Noosa luxury accommodation here