We've got your back
Take comfort in knowing your property is in experienced hands with our dedicated holiday accommodation management team.
Get better returns
Reap the benefits of listing with Noosa's direct booking specialist and generate more income directly, while keeping external commissions low.
Expect Superior Service
Enjoy the superior service you deserve including maintenance, house-keeping, reservation, administration, marketing and communication.
We proudly belong to the Aspire Property Management Group, offering you bespoke, high-quality property management services to owners of Sunshine Beach, Noosa and district holiday homes.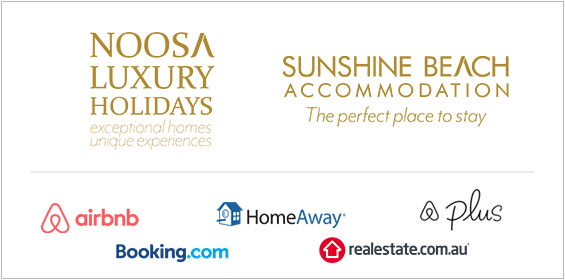 We are the Direct Booking Specialists
Our digital marketing expertise means your property will be found by more prospective guests. We are the Direct Booking Specialists and offer guests the option to book 'directly' via our websites saving you the portal commissions.
To ensure you are getting maximum exposure, we also promote your property on AirBnB, Homeaway, Realestate.com.au, AirBnB plus and Booking.com.
So either way, we have you covered.
Being property investors ourselves we know the local real estate market extensively. Owners are given realistic appraisals and therefore, we can assure owners that you will receive optimal returns for your investment property.
At Aspire we don't inflate our appraisals to gain listings, instead we offer genuine advice based on more than 12 years experience in the Noosa property market.
We offer Property Investors ongoing professional advice and guidance at any time.
We will visit your property to undertake a detailed inspection prior to offering our professional appraisal of your property and its earnings potential.
Our management fees are in line with the industry standard of 12% for holiday bookings, and our services fees are competitive. All charges are transparent and detailed in your appraisal.
An experienced property manager will be assigned to your property and supported by small, dedicated and professional team to help you achieve your goals.
While some property managers may have one staff member to as many as 80+ properties, we keep our staff to property ratio low, so our owners receive a personalised service. Our housekeepers are all paid per hour, not by contract clean to ensure a superior service.
Maintaining your investment property is important. Therefore, our inspections ensure that regular maintenance is carried out and that any urgent issues are responded to quickly. Our goal is to build trust and long-term relationships, and to meet your expectations.
Our industry is subject to significant legislative provisions contained within the Queensland Property Occupations Act 2014. Our service includes providing advice on legislative compliance.  If your property doesn't comply, we will advise you and assist in making the arrangements on your behalf to ensure that it does.
The broader Noosa Shire region including, Noosa Heads, Noosa Foreshore (Noosaville riverfront), Noosa Junction, Sunshine Beach and all of Noosa's southern beaches. There is minimal exceptions.
Our experienced marketing team utilises a variety of digital channels to showcase and promote your property. This includes featuring your property on our high performing websites and various online portals. We are specialists in getting more bookings directly.
We can expertly manage all digital media and advertising channels and keep you informed on marketing campaign performance.
Enjoy immediate exposure to our extensive list of previous Noosa Luxury Holidays guests through our regular guest emails.
Owners are sent monthly owner reports detailing earnings and any related expenses. We place a lot of emphasis on keeping our owners informed about their property and the real estate market. Any issues that arise will be communicated to you swiftly and dealt with quickly and efficiently.
Our service includes compliance advice with all current property management legislation.  If your property doesn't comply we will advise you and we will assist in making the arrangements on your behalf to ensure that it does.
As much or as little as you like. We don't do one-size-fits-all and we work with our owners in all sorts of ways to help achieve their goals.
Mostly, we take care of everything and keep owners informed of what's going on through exceptional communication, reporting and accountability.
Alternatively, we love it when our owners share their experiences and let us know their ideas for how they want their property managed and marketed. We combine your ideas with our expertise to get more quality leads, bookings and satisfied guests.
Simply Contact us or submit a Request for Appraisal.
Our Holidays Manager, Michal Svoboda will be in touch to discuss your circumstances and needs. The next step will be a no-obligation and complementary market appraisal of your property's potential and advice.
High demand for Noosa holiday rentals
Despite being an incredibly challenging year due to the recession and Covid-19, there is high demand for Noosa holiday rentals.
Since the Queensland borders opened on 1 December 2020, several of our Noosa luxury holiday houses are booked over Christmas and for most of the summer holidays.
With demand for luxury holiday rentals regularly outstripping supply at peak times, it's the ideal time to buy a Noosa property for holiday let.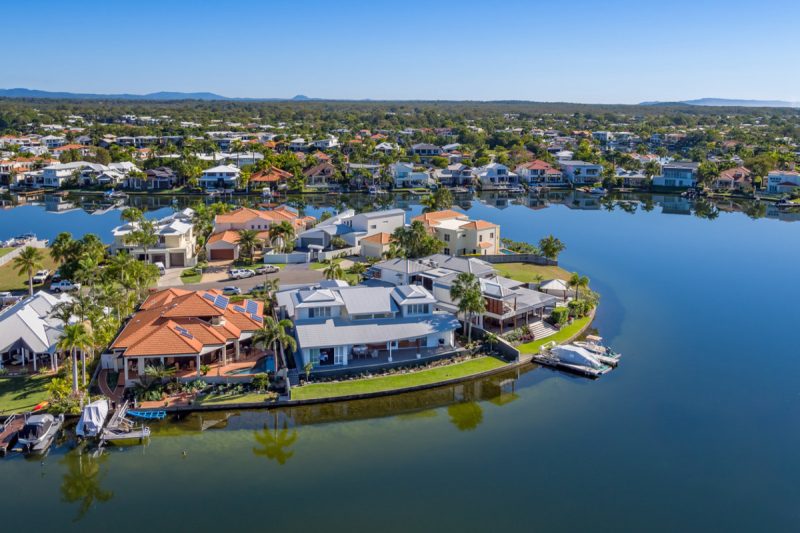 Has your Noosa holiday home been affected by the pandemic?
Effectively marketing holiday homes is a priority to ensure that property owners like you get a high return on their investment.
Therefore, we invest in the latest software, value exceptional communication and have a dedicated, professional marketing team.
We will look after you, your guests and your holiday home no matter what.
Unlock your earning potential today