"Noosa Sound is a beautifully protected tributary of the Noosa River lapping right in the heart of Noosa Heads." 
Noosa Sound is a beautifully protected tributary of the Noosa River lapping right in the heart of Noosa Heads. Noosa Sound also takes in Noosa's central luxury canal estates. Popular for its luxury, waterfront accommodation, Noosa Sound is close to Hastings Street and Noosa Main Beach and the boardwalk to the Noosa National Park. You'll love Noosa Sound for direct access to Noosa's clean and calm waterways with endless options for relaxation and enjoyment.
EASY ACCESS TO THE WATER
All of our Noosa Sound accommodation offers direct or easy access to Noosa's famous, beautiful waterways. Rich in wildlife and conservation value, Noosa's waterways are popular for swimming, fishing and water sports of all sorts.
Staying at our Noosa Sound accommodation makes it so easy to get out and about on the water.
If you need to hire a paddleboard or a canoe, there are a number of handy hire shops centrally located in Noosa Heads. This includes Boardwalk Boat Hire near where the river passes under Noosa Parade.
At the same Noosa Sound location, Noosa River Ferries embarks as its last stop from its base at the Tewantin Marina. Hop on and enjoy Noosa from the water, getting on and off at various locations along the way.
Other cruises include the Noosa River Sunset Cruise, The Noosa River Eco Cruise and the Noosa River Classic Cruise.
Take in a glimpse of the lifestyles of Australia's rich and famous as you pass their Noosa Sound luxury waterfront homes. Or book into one yourself with our Noosa Luxury Holidays, Noosa Sound accommodation.
HASTINGS STREET
Australia's renowned shopping strip, Hastings Street, is nearby. This bustling, thriving, friendly, sophisticated precinct has local and international flavour.
Take in boutiques, galleries, cafes, restaurants, Noosa Surf Club, Noosa Visitor Centre, great coffee, killer gelati and more.
From the end of Hastings Street, walk up to Noosa Hill for stunning views. Catch the sunset over hinterland mountains as the river run red with the day's last rays.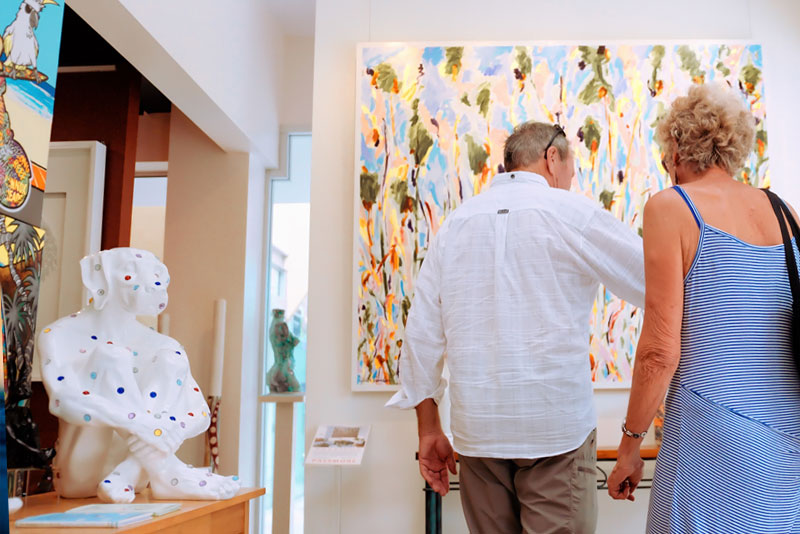 MAIN BEACH AND NOOSA NATIONAL PARK
Our Noosa Sound accommodation is also close to Noosa Main Beach and the surf breaks at First Point.
The Coastal Board Walk to Noosa National Park starts here.  With sensational views, pristine beaches, wildlife, ancient forests, dramatic cliffs and crashing surf, this is as good as it gets.
NOOSA RIVER
The majestic Noosa River offers iconic visitor experiences and is a national treasure of global significance. The Noosa River emerges out of one of only two everglade systems in the world. This Coloola section of the Great Sandy National Park provides a continuous, year-round freshwater flow.
Noosa Luxury Holidays has the best Noosa accommodation available to experience the Noosa River and its waterways.
Please view our range of quality Noosa Sound holiday accommodation here.