"Our Noosa Luxury Holidays Executive Collection has been specifically curated to include Noosa's finest luxury holiday properties. " 
Noosa Luxury Holidays – Executive Collection
The Executive Collection is ideal for leisure travelers seeking an indulgent Noosa escape. Or, for discerning event-related visitors to Noosa in search of niche, luxury accommodation.
Connect with family, friends, nature, and yourself, in beautiful Noosa - where rest and relaxation come naturally.
Luxury, location and quality
Aspires' Noosa Luxury Holidays has, for over a decade, managed some of the finest luxury holiday homes and apartments in Noosa's most exclusive locations.
Inclusion in our Executive Collection considers architectural design, facilities, features, inclusions, and location.
We are proud to present sophisticated, spacious properties with impeccable styling and inclusions, in the most sought-after holiday locations around Noosa.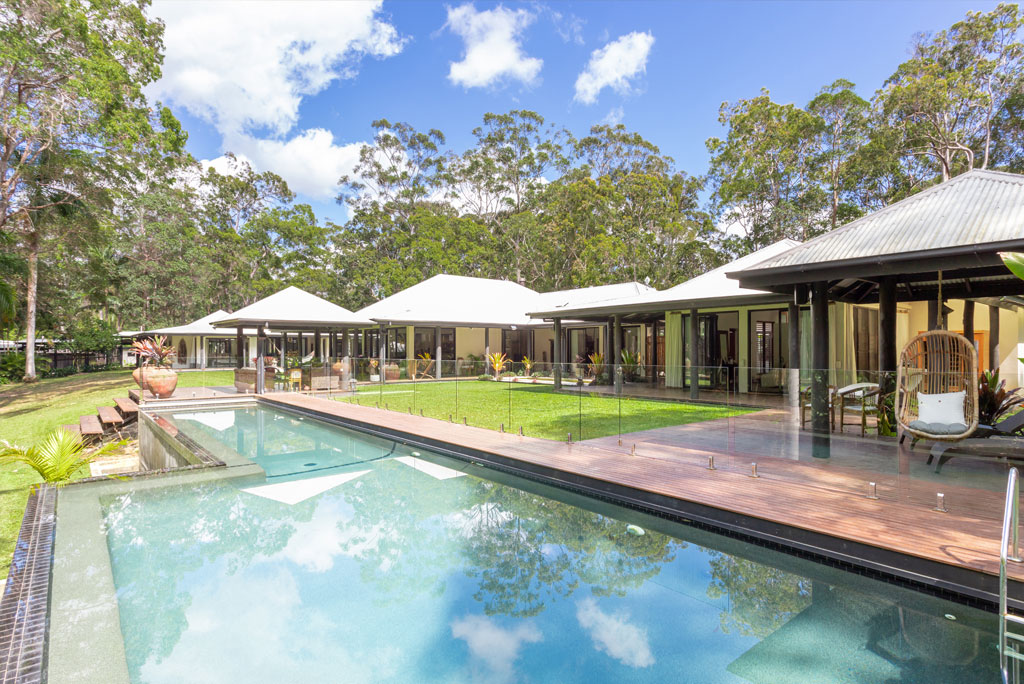 Noosa Luxury Holiday Homes
Our Executive Collection offers only the very best niche luxury holiday homes in Noosa. From absolute waterfront luxury to rainforest retreats and Noosa hinterland estates, this impressive collection has all options covered.
Featuring stunning design, style, and on-site facilities - our Executive Collection properties are ideal for extended families, special occasions, and larger parties.
Luxury Noosa Holiday Apartments
Exceptionally appointed deluxe apartments in the finest Noosa locations, our Executive Collection apartments represent unparalleled Noosa luxury accommodation. Many apartments offer an absolute beachfront location and stunning ocean views.
Our Executive Collection is in proximity to all of Noosa's main sites and attractions.
Stay with us in luxury, in properties across Noosa Main Beach, Noosa Hill, Noosa Hinterland, Noosa River, Sunshine Beach, Sunrise Beach and other exceptional locations in the area.
Please view our range of Executive Collection holiday accommodation here.