Noosa Parade is the main road the connect the suburbs of  Noosa Drive in Noosa Heads and Gympie Terrace in Noosaville. Surrounded by the Noosa River on both sides, the Noosa bridges give access at either end to this island area commonly known as Noosa Sound.  This is a great location for holidays makers as it allows you to be on a waterfront property on the river, whilst being walking distance to Hastings Street and Noosa Main Beach.
Noosa Sound
Noosa Sound has the Noosa River along the northern side.  This side of Noosa Parade has some fantastic accommodation options with apartments as well as luxurious homes with stunning water views. Some of these properties have water access with jetty's or even their own sand beaches.
The southern side of Noosa Sound is home to streets such as Witta Circuit, Mossman Court and Ravenwood Drive.  With the river flowing under the Noosa Parade bridges and past all of these streets, it allows many of the luxurious homes to have water views and boat access.
Noosa Parade
Noosa Parade allows easy access at both ends to the restaurants and cafe's of Noosa heads and Noosaville. With the beach at the Noosa Hastings Street end, and the river and it's park lands just along the road in Noosaville at the other end of Noosa Parade.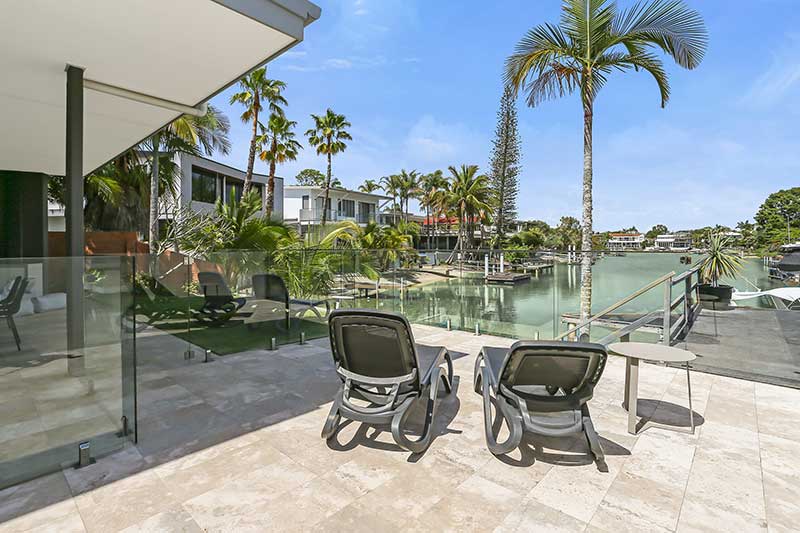 Stay in Noosa Sound with Noosa Luxury Holidays 
To search Noosa Luxury Holidays selection of stunning Noosa Sound holiday homes and apartments visit our Noosa Sound page here. If you need help finding a property that best suits your planned holiday, please do not hesitate to call our office so we can assist in finding the perfect property for your stay. Simply contacts us by calling (07) 5448 0444 or emailing your enquiry via our contact form.