Are you looking for a luxury Noosa holiday home, but not sure where to stay? With so many quaint hinterland towns and pristine beaches, there's an abundance of luxurious places to stay in Noosa!
We've listed some highlights that each location offers, so you can find your dream Noosa holiday homes that will leave an impression on you, long after you leave…
Luxury Noosa Holiday Home moments from the beach
For some, it's all about being able to walk to the beach when you're on holiday! In Noosa, we are so fortunate that there are many beaches and coastal towns to choose from. Its deciding which one to stay near that can be the hard part. Therefore, we've highlighted the biggest draw for each beach.
Noosa Main Beach
Noosa Main Beach runs parallel with Hastings street and is one of the most sought-after locations in Australia. It's easy to see why with it's sheltered, clear waters, stunning National Park backdrop and views to Noosa Northshore. Hastings Street is one of the prettiest main streets in Australia with its fairy-lit trees, tasteful buildings and eclectic variety of boutiques, fine dining and independent cafés. Stay in luxurious Noosa accommodation right on the beach or get fantastic ocean views from our Little Cove apartments bordering the national park.
Sunshine Beach
Sunshine Beach has a relaxed beach-side vibe and is just east of Noosa Heads and the National Park. It's home to one of Australia's most immaculate surf beaches, which is patrolled year-round. Here you can unwind and slip into village life and soak up the atmosphere in one of the cafés, award-winning restaurants or newly renovated surf club. We have a gorgeous selection of large coastal homes that are great for families or friends. Our stylish apartments with ocean views offer atmospheric settings for those romantic getaways.
See Sunshine Beach holiday homes
Sunrise Beach
Sunrise Beach is directly south of Sunshine Beach and has a patrolled section all year round. If you're looking for something more rural, then you'll love how the natural environment has been preserved. Development has been kept to a minimum, so there's a wide cover of bushland between the town and the beach. Wake up to the most spectacular sunrises that can be enjoyed from our plush beachfront homes.
See Sunrise Beach holiday homes
Noosa's Eastern Beaches
The stunning eastern beaches stretch 15km from Sunshine to Coolum. We have spectacular beachfront accommodation on Castaways Beach, where it's easy to feel as though you have been castaway on an unspoilt tropical sanctuary.
Halfway between Noosa Heads and Peregian Beach, Castaways Beach offers the perfect balance of seclusion and accessibility to the coastal villages along the eastern beaches.
Incredible Noosa rentals in the Hinterland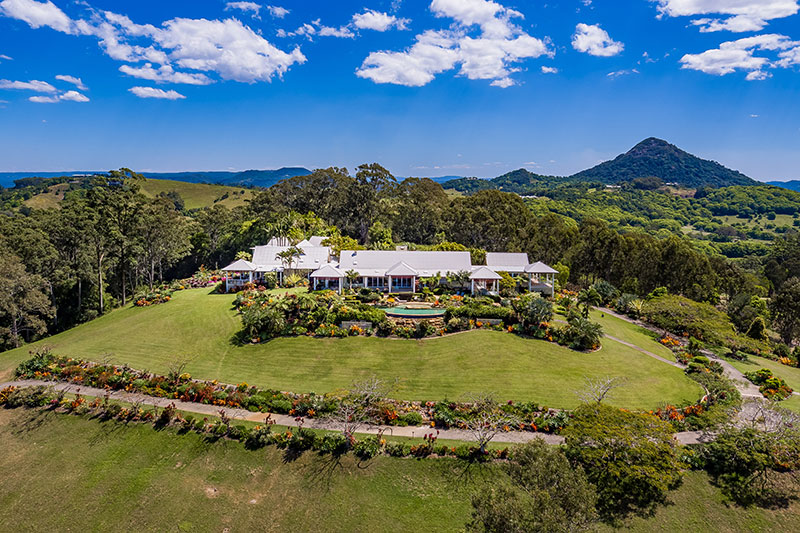 The Noosa hinterland is home to several quaint little towns set within green, rolling hills and full of stunning natural wonders. You'll see plenty of native flora and fauna, which will give you the chance to reconnect with nature and a slower pace of life.
Depending on where you stay, the centre of Noosa Heads is just a 15-to-30-minute drive from the hinterland. Our accommodation in Doonan and Tinbeerwah are in the idyllic position to be secluded, yet easily accessible to other larger hinterland towns and Noosa's beaches.
Magical Doonan accommodation – ideal for eco-tourism
Doonan is situated between the bustling, creative town of Eumundi and bordered by the lush Tewantin National Park and the peaceful Lake Weyba. Doonan is great for people who live an eco-friendly lifestyle and want to be immersed in rich biodiversity. It's home to an exceptional country golf club, day spa, horse riding and energising rainforest walks.
Enchanting Tinbeerwah accommodation – perfect for events
Tinbeerwah is a semi-rural suburb and is set evenly between the hinterland and the coast, which is perfect if you're looking for the best of both worlds. The impressive Mount Tinbeerwah has a great 1km walking track that's suitable for wheelchair and pram access. At the peak, you'll be blown away by the spectacular panoramic 360-degree views of the hinterland and the ocean. With such surreal landscapes, our grand Tinbeerwah accommodation is fantastic for weddings, retreats and events.
See our hinterland holiday homes
Stay in luxury, play in paradise
Our luxe Noosa accommodation offers something special for everyone. So, whether you choose a chic apartment, a magnificent hinterland home, or trendy beach abode, you'll feel at home.
Noosa is a world away from everyday life in paradise-like surroundings, protected in the Noosa Biosphere. Come and experience its wonders for yourself!