Well, they do say Noosa is the Relaxation Capital of the World, and for good reason. Where better to get a massage than on Noosa Main Beach?
With Noosa's endless sunshine and plethora of relaxation options including massage studios and day spas, where else would you rather be?
Noosa now has a new operator with the exclusive license to manage a beach massage service on Main Beach.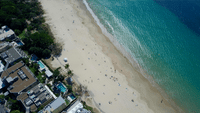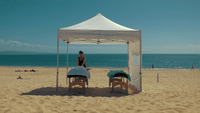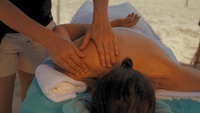 Amanda Obara, from Massage and Wellbeing has recently been awarded the license and now operates the beach massage service with her team.
"A walk in the national park, followed by a swim and massage at Main Beach is a great way to start the day when in Noosa," she Amanda.
"I feel very blessed to have been given this opportunity and to be working with such amazing massage therapists," Amanda says of her team.
The massages are available 7 days a week, 365 days a week (excluding Christmas) as long as the weather permits. During summer holidays, hours are extended to provide massages from 8 am to 6 pm.
Beach massages range from relaxation and deep tissue to remedial style, and are tailored to each customer's preference. Rates are very affordable, with 30 minute massages costing $70, 45 minutes costing $90, an hour for $110 or 90 minutes for $160.
Same day bookings can be made onsite at the white marquee located on the northern end of the boardwalk on Noosa's Main Beach, or in advance by phoning 0431 181 740.
Our luxury Noosa accommodation offers the best Noosa holiday rentals in Noosa, Sunshine Beach and Noosa's eastern beaches.