Choose your next holiday accommodation with Noosa Luxury Holidays
Personal Concierge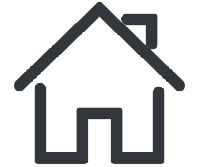 Beautiful Homes
Well Appointed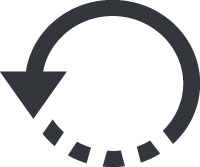 24/7 Guest Support
Exceptional homes, unique experiences
We offer a superb selection of Noosa holiday accommodation options.
Noosa Luxury Holidays takes pride in providing a complete luxury holiday experience. Choose from Noosa's finest selection of superior luxury holiday homes where every detail has been thoughtfully taken care of. Your personal concierge welcomes you to your home on arrival with your keys and looks after you during your stay, allowing you more time to just relax and enjoy your precious holiday time.
We look forward to welcoming you soon.
Testimonials
Beautifully designed and kept apartment with fantastic views. No lift at all in the building which may be relevant if you are movement impaired. We will be staying again - overall fantastic.
Great location - ocean views,  50m to the walking track down to the beach and in a dead end street with no traffic. The apartment is like brand new with a fantastic kitchen bathrooms and general furniture. The large open plan living, dining and kitchen, all with ocean views are great for relaxing. A massive balcony also.
This property was amazing - very well appointed, clean and was very accommodating for our two families of 4 adults and 4 kids. The property itself was located virtually across the beach with beach access at the end of the short cup-de-sac where the property is located. Bonus coffee shop located along the beach road approx 200m away. Beautiful views of the ocean from 2 large balconies and close drive to Sunshine Beach. Inside the property was immaculate, high end amenities and styled in 'beach house' feel. We really enjoyed out time spent here and will be back soon!
Awesome holiday away, beautiful penthouse!
Lovely house up the hill in a secluded spot away from the hustle. A very peaceful and calm place to stay amongst the trees and with sea views. Well appointed kitchen and house has been recently redecorated. The house is good as the photos show!
Stop looking now as you've found the perfect place for your Sunshine Coast holiday! My family with 2 teenage kids have just spent 5 days at 9 Selene Street and we all thoroughly loved the apartment. We felt like we were the first ones to stay there as everything was in immaculate condition and the attention to detail in the finishings was top quality. Having the 4 bedrooms meant that we all had ample space and I loved that the furnishings was all perfectly coordinated in every room. The kitchen was extremely well equipped, having the wine fridge was a luxury and we enjoyed cooking 1 dinner on the Weber bbq. All the utensils and cooking equipment looked brand new and it was a pleasure to be in a well thought out kitchen. The wifi was quick and the kids enjoyed watching Netflix. As it was cooler in the evening, as we stayed in Queensland's "winter", it was so nice having the ducted heating on and the whole apartment was warm and cosy. This will always be our go-to Sunshine Coast apartment now!