Choose your next holiday accommodation with Noosa Luxury Holidays
Personal Concierge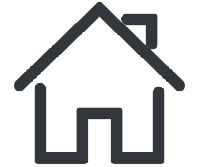 Beautiful Homes
Well Appointed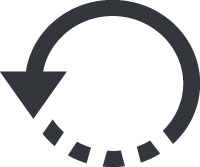 24/7 Guest Support
Exceptional homes, unique experiences
We offer a superb selection of Noosa holiday accommodation options.
Noosa Luxury Holidays takes pride in providing a complete luxury holiday experience. Choose from Noosa's finest selection of superior luxury holiday homes where every detail has been thoughtfully taken care of. Your personal concierge welcomes you to your home on arrival with your keys and looks after you during your stay, allowing you more time to just relax and enjoy your precious holiday time.
We look forward to welcoming you soon.
Testimonials
Amazing property, has everything you could ask for. Completely relaxed. Stunning kitchen and bathrooms.
The apartment is spacious, bright and clean. It's best feature though is its wonderful location just up the hill from Hastings 
St
 so it is close enough to be convenient but also peaceful and quiet. It also has a wonderful view down the hill and out to the ocean. Highly recommended.
We had an excellent stay at Artis.  It was a family short stay of 5 nights.  The property was excellent with great inclusions; in particular, the use of Foxtel, WiFi and private pool was very appreciated. We had a small issue with the aircon not working when we arrived however after one phone call the serviceman came and fixed the aircon.  Your efforts in getting this matter resolved were excellent. The property was of a high standard and modern.  We would thoroughly recommend you and the property to any of our friends/family.
Fantastic location, nice clean place to stay. Pool was delightful hopping into at days end. Also, kitchen facilities and sleeping arrangements were great!
Firstly the service from the team was excellent, and email instructions throughout were clear. Kayla met us promptly at 2pm for check-in. The property was very clean in all aspects. We really appreciated the well-equipped kitchen, large BBQ and the great spaces for the family to relax. I would recommend Noosa Luxury Holidays, and would certainly book again directly should we return to Noosa.
Could not have had a more relaxing or enjoyable holiday than what we experienced at this beautiful spot!  Having never been to Noosa before, we were a bit unsure of where to book, but somehow we were lucky enough to have been recommended this property by Noosa Luxury Holidays.  The accommodation is super comfortable, everything is new and top quality, and the views from every room are simply amazing.  We loved our whole holiday around Australia, but our time in Noosa in this incredible home will always be a top memory for us.  Thank you!