Noosa and the surrounding area is an ideal
location to relax and unwind.
Just being on the beach or strolling through the national park and breathing in the nature's calming energy is a great way to restore the batteries after a hectic period at work or with family life.
Over the years the destination has also developed services to help visitors relax and rejuvenate that are second to none in the country. So if you are interested in pampering yourself, you'll find plenty of superb day spas and salons in Noosa. Take time out for a relaxing massage or indulge in a beauty therapy to leave you feeling like a whole new person.
Day spas in Noosa
The area is home to so many superb spas and beauty salons it is the perfect opportunity to treat yourself to a bit of pampering in true style.
Many of the day spas are located to take advantage of the tranquil, scenic views over the river or ocean. This helps to enhance relaxation and increase your sense of healing and wellbeing.
For example, Ikatan is a private day spa set on acreage at Doonan a short drive from Noosa. It is set amongst Balinese inspired gardens in a tranquil environment that truly embraces nature. Ikatan provides exclusive discount packages to Stay in Noosa guests through our Guest Rewards program.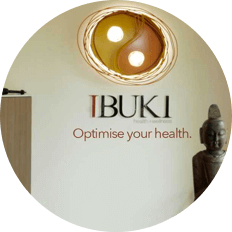 Holistic health in Noosa
You'll also find specialist rejuvenation spas, focusing solely on non-surgical rejuvenation that can help you to feel replenished.
Ibuki Health on Quamby Place is one such service that also provides a Guest Reward offer to Stay in Noosa guests. Ibuki has specialist health practitioners who combine traditional and complementary medicines to help clients with a range of conditions. Therapies include hormonal health, women's health, nutrition and longevity medicine, vitamin and mineral th erapies, acupuncture, diet and nutritional advice and detoxification treatments.
Massage therapists in Noosa
What better way to start your holiday that with a relaxing massage? Noosa has a great variety of massage therapies to choose from, ranging from massages on the beach at Main Beach, to a private in-house service.
Local company Massage and Well Being provides guests with a central booking service for affordable 'in-house' massages. Guests can select from a variety of therapists which helps to ensure that a booking can be made when and where the guest requires.
Local company Aromatouch offers an in-house homeopathic treatment, consisting of pure essential oils gently massaged into the skin for therapeutic benefits. The effects are one of peace, tranquility and healing.
Guest Rewards
Visit our Guest Rewards for more information and offers on Noosa Everglade tours.
---
Relax
All the latest news about Noosa Luxury Holidays