"Noosa Luxury Accommodation has the best Hastings Street Noosa accommodation available." 
Hastings Street Noosa is only a short street, yet it is potentially one of the countries most loved visitor destinations and retail precincts. Australia's renowned shopping strip, Hastings Street is a bustling, thriving, friendly, sophisticated place with an international and local flavour. Take in boutique retail outlets, galleries, cafes, superb restaurants and more – all close to Noosa Main Beach and the Coastal Boardwalk to Noosa National Park.
With something for everyone, the clean, tree-lined street is an easy walk up one side and back the other.
Hastings Street retailers are helpful and friendly and the atmosphere is relaxed. Little wonder, considering Hastings Street is 5-minutes stroll away from Main Beach, one of Australia's most fabulous surfing beaches!
HASTINGS STREET RESTAURANTS
Wherever it be for breakfast, brunch, lunch or dinner, Hastings Street has got you covered for all your dining needs.
You can dine casually or experience one of Noosa's world class, award winning, a-la-carte restaurants. Here you'll find extraordinary quality with chefs often featuring local ingredients to create their mouth-watering delights.
If you still have room, indulge in a gelato or gourmet ice cream. There's plenty to choose from so come early in your holiday, as you'll want to come back for more!
HASTINGS STREET SHOPPING
Indulge your unique style with exclusive fashions and footwear from haute couture to bohemian style.
You'll find jewellery to complement the look and scrumptious health and beauty products.
Forgotten your sunnies, hat or swimmers? No problem – there are plenty of shopping options to choose from. After all that shopping, a stress relieving spa or massage could just be the icing on the cake.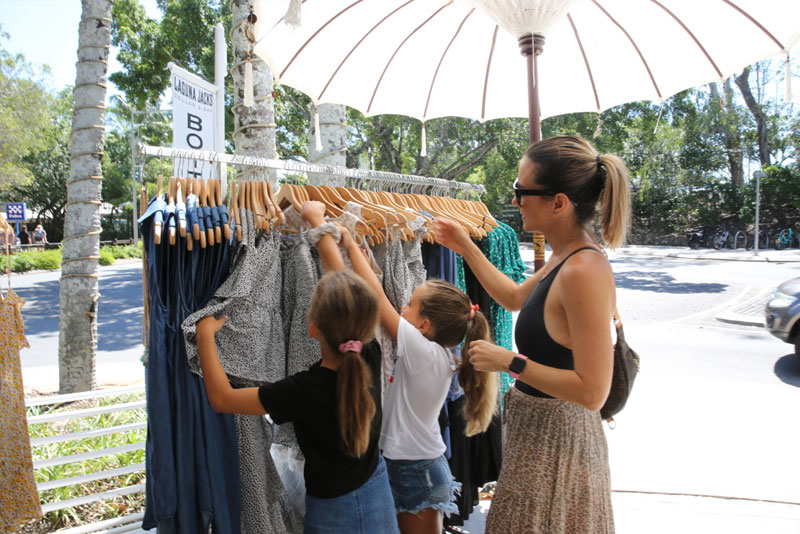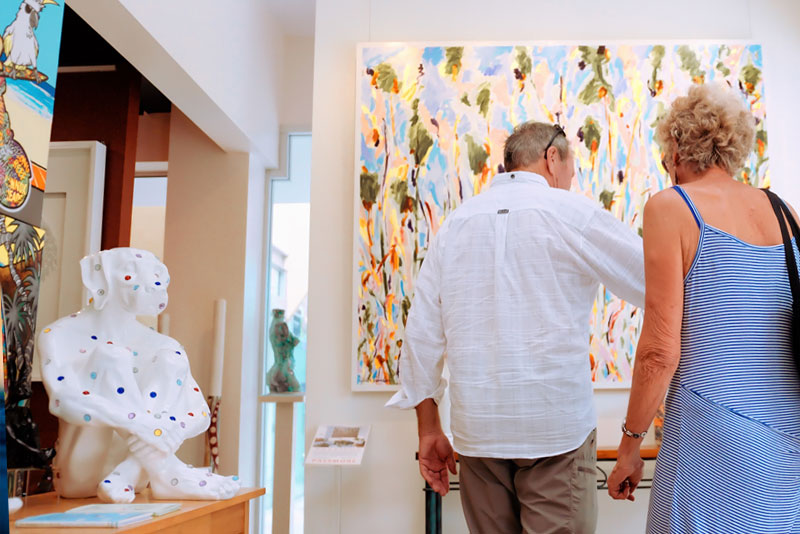 HASTINGS STREET ART GALLERIES
If you're an art lover, your creative juices will be flowing with a visit to Hasting Street's galleries. Knowledgeable staff will share a treasure-trove of local artistic talent. You might even have an opportunity to meet the artist if you time your visit. Take home some inspiring pieces for yourself and gifts for others. Check out Jive Gallery and Nissarana Galleries.
NOOSA MAIN BEACH, NOOSA NATIONAL PARK AND NOOSA WOODS 
Hastings Street runs parallel to world famous Noosa Main Beach and Main Point.
Incredibly, it's only a short walk from the eastern end of Hastings Street along Park Road and the Coastal Boardwalk into Noosa National Park.
Head in the opposite direction to Noosa Woods Recreation Reserve and Noosa Spit at the mouth of the Noosa River.
NOOSA VISITOR INFORMATION CENTRE
The Noosa visitor Information Centre is also centrally located on Hastings Street. Here you will find information and brochures on every conceivable activity and experience in Noosa and the surrounding area.
NOOSA SURF CLUB
The Noosa Surf Club is located on Hastings Street near the Visitor Information Centre. The surf-club offers a great-value lunch experience, entertainment, and views over Main Beach across Laguna Bay.
Come and enjoy the energy and all of the attractions of Hastings Street on your next stay.
Noosa Luxury Accommodation has the best Hastings Street Noosa accommodation available.
Please view our range of quality Hastings Street Noosa holiday accommodation here.